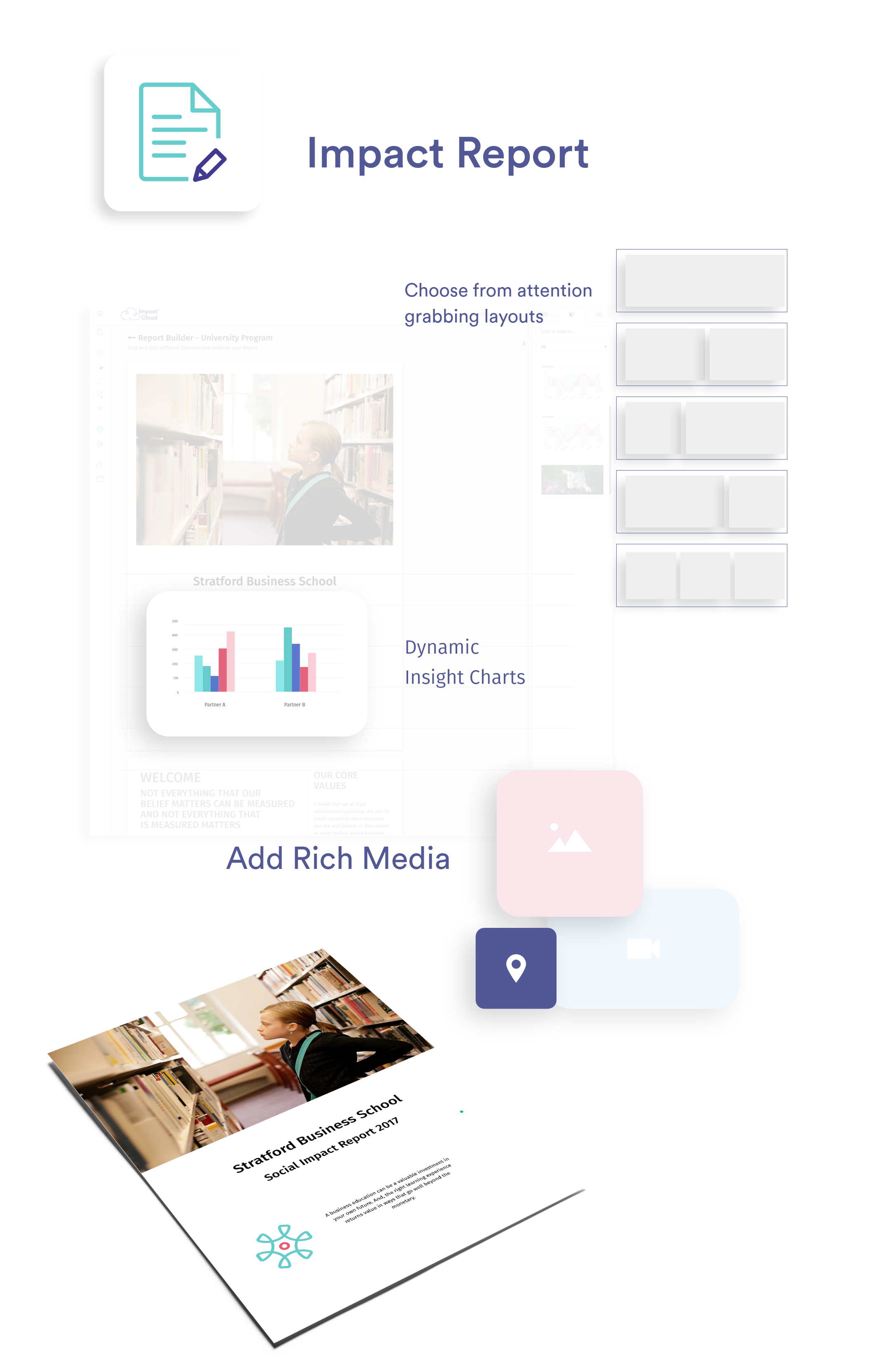 How to Communicate theory of change led impact management?
Build a dynamic impact report from all your portfolio of assets (grantees and assets) or programs. Align your theory of change driven process with effective communication
Build Theory Of Change

SDG/Inidicator Alignment

Effective story building

Portfolio/Fund Details

5 Dimensions of Impact from Impact Management Project

ToC led Reporting
Download your impact report built by Impact Cloud!